Billericay Choral Society is a respected local choir based in Billericay with members from the surrounding area. We give several concerts a year encompassing a wide range of music.


Christmas Concert
Tuesday 12 December
Christmas Oratorio by Bob Chilcott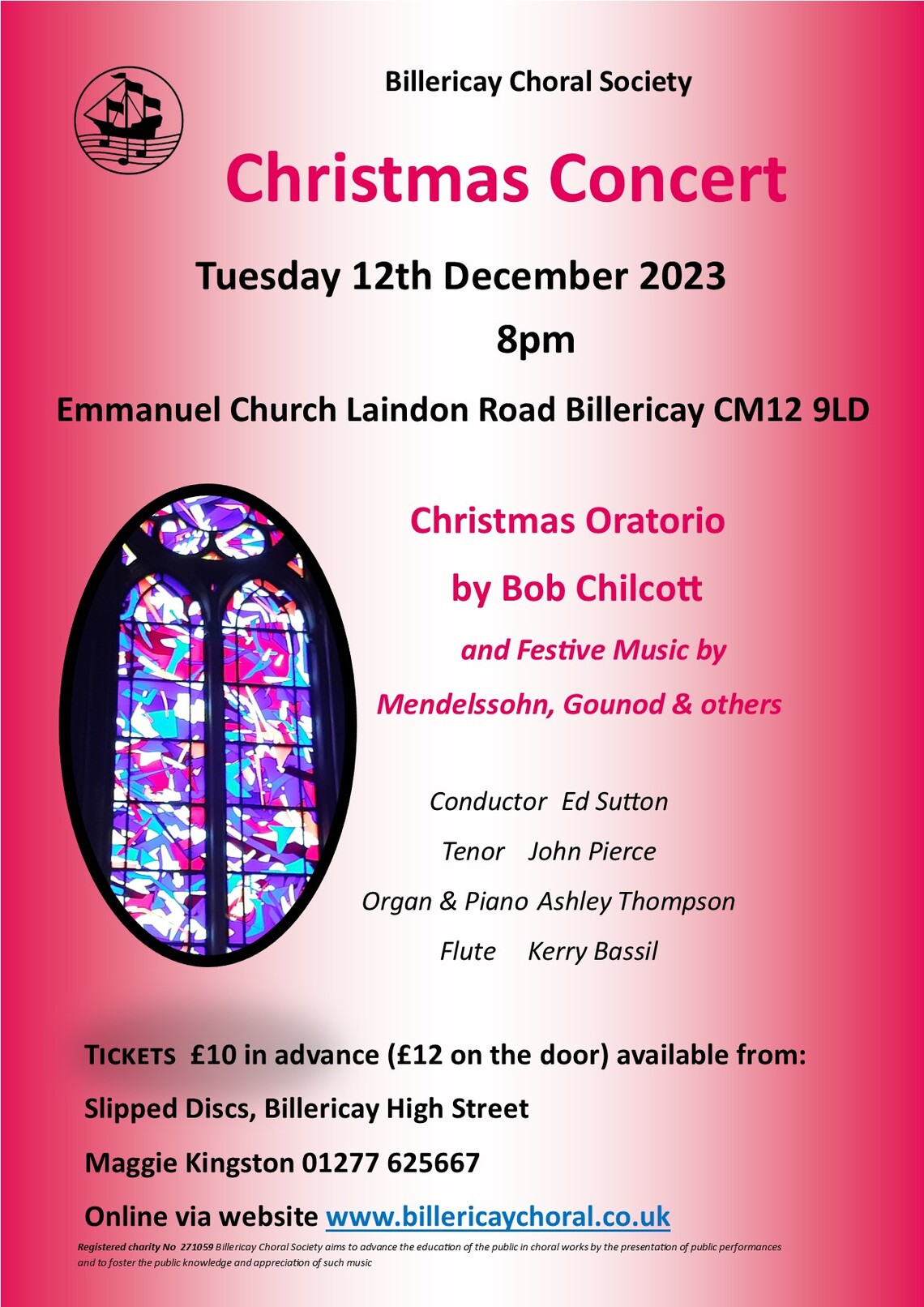 With more exciting projects coming up this is a great time to join us. We are happy to welcome prospective members at any time. If you are interested just come along to any rehearsal or email us here. Check out the About Us page for more information.
Please check the Future Plans page for other forthcoming dates.
© Copyright 2012-2023 Billericay Choral Society
Registered Charity No. 271059